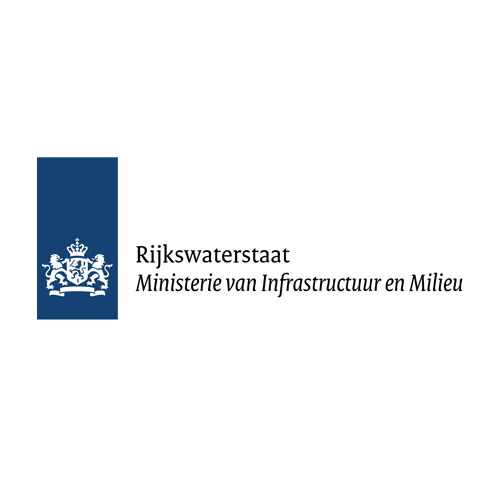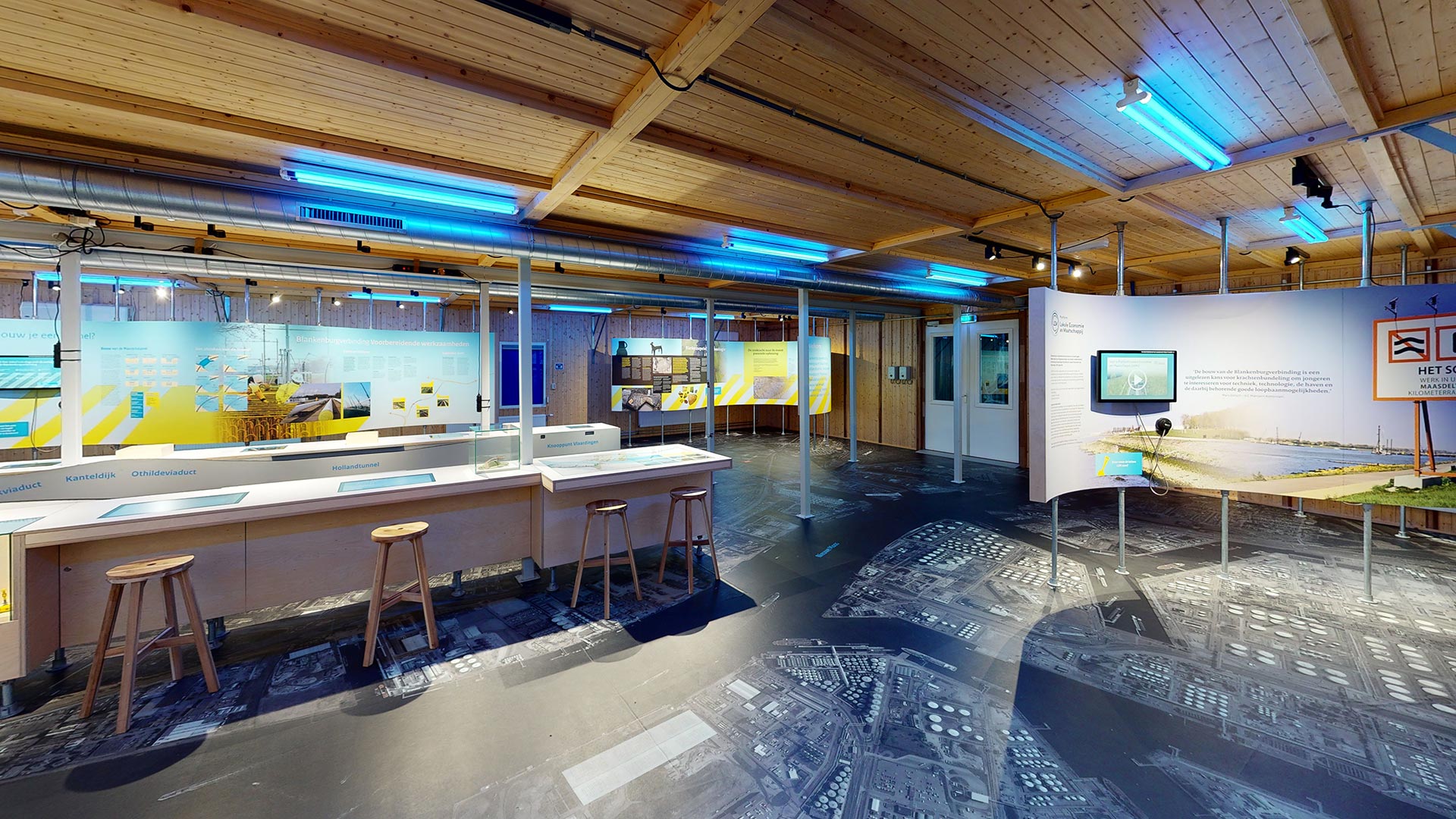 The Blankenburg connection connects the A20 near Vlaardingen and the A15 near Rozenburg with a new highway, the A24. For this extensive project an information centre has been set up where interested parties can view the construction and progress. 010360 was asked to make an interactive presentation of this.
VIEW THE PRESENTATION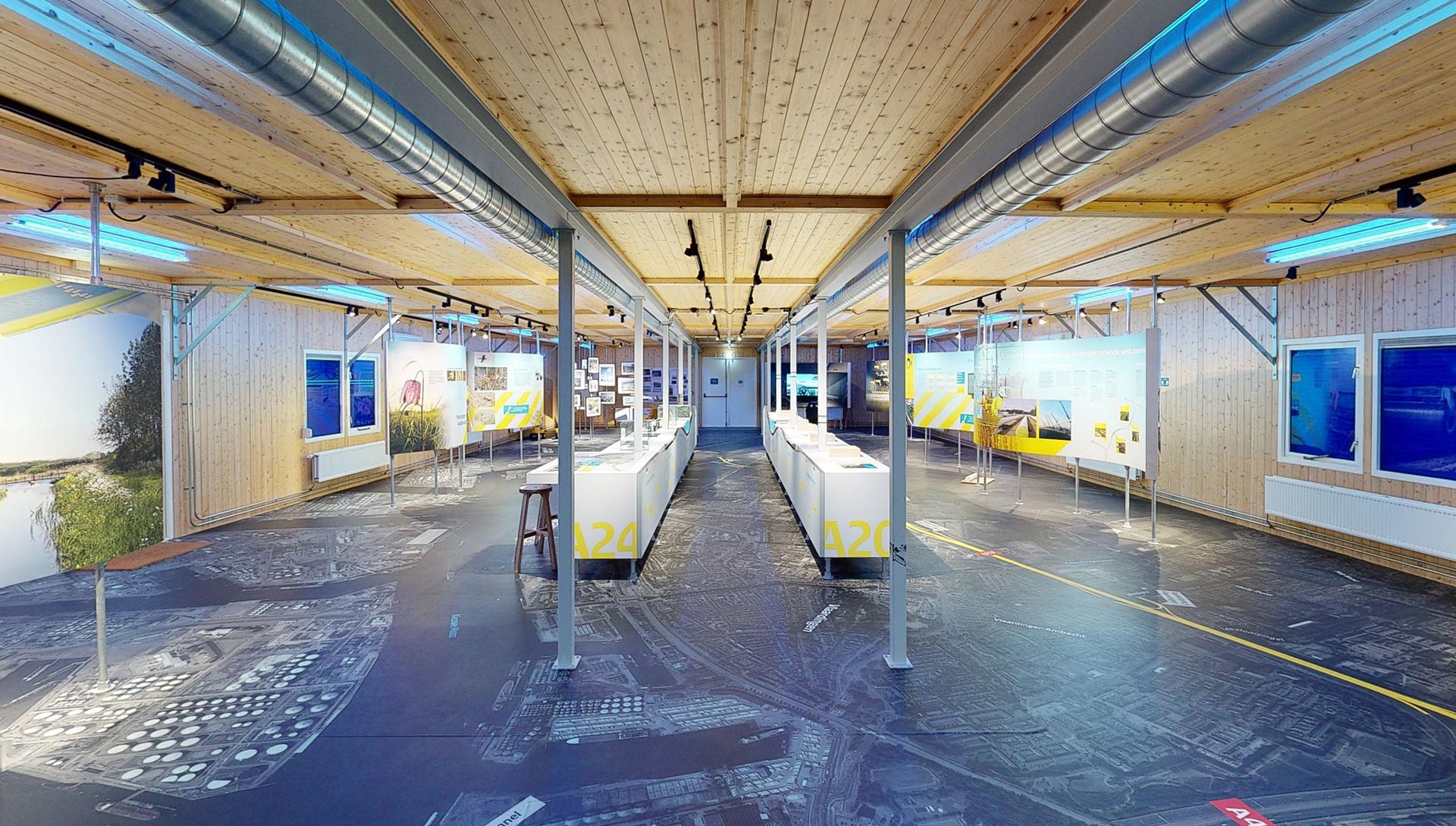 The Blankenburg connection
Watch the 3d VR presentation of this space and experience the possibilities...